Enduro Engineering Products
Axle Pulls
Bar Risers
Brake Pedal Tips 45mm
Clutch Slave Cylinder Guards
Complete Seats
Disc Guards
Grip Heaters
Handguards
License Plate Holders
Lower Right Fork Leg Guards
Radiator Guards
Tools
CLOSEOUT

Spark Arrestor End Caps for:
Protects your engine case and clutch slave cylinder if you throw a chain or fall on a rock. Enduro Engineering owner Alan Randt is the mechanic and sponsor of US Enduro Champion Mike Lafferty. These motorcycle clutch cover products have been conceived and developed throughout years of competing with KTM motorcycles.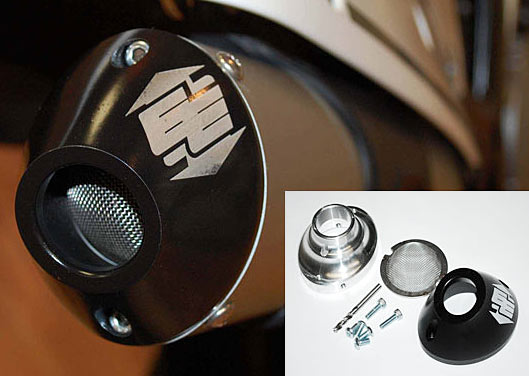 The bolt-onEnduro Engineering Exhaust Spark Arrestor End Cap is USFS approved spark arrestor. The stock silencer is very quiet and very light, so instead of replacing the whole silencer this is a cost effective option. The Enduro Engineering spark arrestor end cap is designed to offer maximum performance with no power loss from the stock end cap. The EE screen type spark arrestor makes maintenance very easy, by simply removing 2 bolts the screen can be removed for replacement or servicing. The easy access to the screen is great for riders that use their bikes for closed course and offroad, no need to have two silencers.











Spark Arrestor End Cap - EE-401219 (40-1219)
Bolt on exhaust USFS approved spark arrestor

Fits stock KTM SX/XC/XCW 200/250/300 2011-21, Freeride 250R 2015-18
Fits stock HQV TC/TE/TX 250/300 2014-21
Fits stock Husaberg TE 250/300 2011-14

(will not fit Husqvarna 2013 and older models, Husaberg 2010 and older models)





$98.99




MSRP $109.95