Hotcams Valve Shim Kit Products:
7.48mm
8.90mm
9.48mm
10.0mm

Valve Shim Kits
Are you tired of paying outrageous prices and waiting for your dealer to order motorcycle valve shims?
For less than 85 cents per shim, Hot Cams shim kits take most of the expense and hassle out of adjusting your own valves.

Hot Cams valve shim kits are available in 7.48mm, 8.90mm, 9.48mm, and 10.0mm sizes to cover most late model dirt bikes, sport bikes, ATVs, and some street bikes.















8.90mm Shims

10.0mm Shims

7.48mm Shims

9.48mm Shims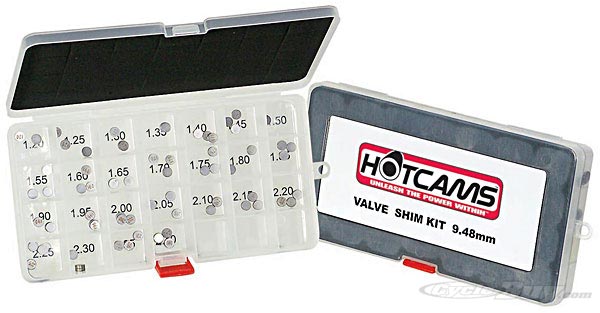 Hotcams Valve Shim Kit Products:
7.48mm
8.90mm
9.48mm
10.0mm